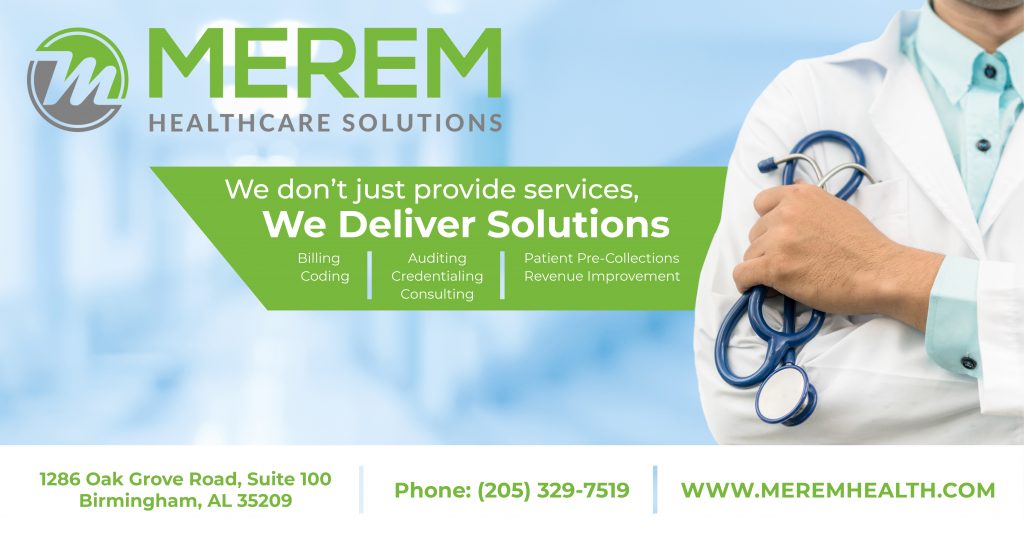 Birmingham, Alabama based specialty healthcare solution company, MEREM Healthcare Solutions, is preparing to expand their outsourced healthcare solutions to specialty practice physicians across the Southeast.
MEREM Healthcare Solutions aims to partner with rural healthcare providers across the Southeast such as individual physician practices, specialty physician groups, and healthcare institutions across the state of Alabama, Tennessee, Mississippi, South Carolina, and Georgia who are facing economic pressures and in need of revenue improvement, strategic practice planning, credentialing and insurance network management.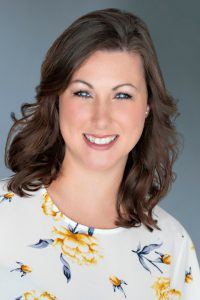 "MEREM Healthcare Solutions is more than an outsourced medical billing and coding company," says MEREM Health VP of Operations, Brittney Tidwell, "we deliver unique solutions customized to fit the needs of individual practices that ensure improved practice performance and revenue cycle management."

BRITTNEY TIDWELL
Vice President of Operations
Our mission at MEREM Healthcare Solutions is to provide our clients with superior, off-site medical billing management services while maintaining and exceeding the level of accountability, communication, and customer service that is valued in traditional on-site billing departments.
Providing high-quality medical billing solutions to support healthcare teams is something that we have been dedicated to for years. For practices facing significant denials and claims rejections, a specialized outsourced solution can be just what you need. We encourage physicians and practice owners to consider this… 
Patients seek out specialty care for specialized treatment of their health problems. Consider giving your practice the same quality of specialized care.
---
With MEREM Healthcare Solutions, Outsourcing Doesn't Mean Offshoring
Offshoring means getting work done in a different country.
Outsourcing refers to contracting work out to an external organization. We will provide you with a billing team. We structure our billing services around a team, ensuring appropriate checks and balances, a unified strategic vision, and the convenience of a single point of contact readily available to direct your questions – your Merem Concierge. Additionally, your patients will appreciate having their phone calls received directly by one of your U.S. based billing team members.
When there's a backup in your pipes, you need a plumbing specialist. When there is a backup in your revenue cycle, our customized revenue cycle solutions and healthcare management team of medical billing and coding professionals can help.
Outsourcing medical billing and coding significantly increase a physician's confidence that the billing is handled accurately and efficiently. Merem Healthcare Solutions eliminates time, frustration, and expense associated with building and maintaining skilled professionals needed to achieve optimal reimbursement in the ever-changing and very challenging insurance industry. Above all, Merem clients know their business interests are in the hands of competent committed professionals.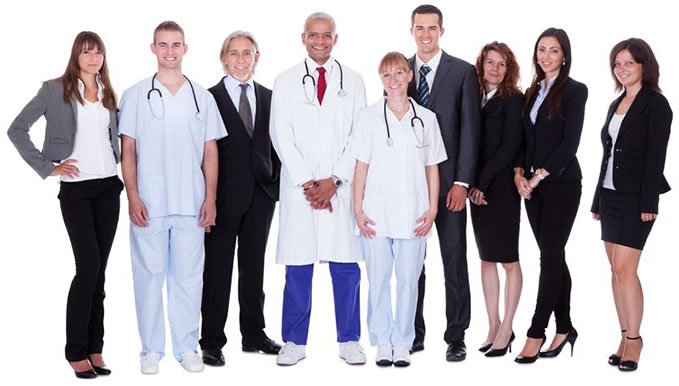 By choosing MEREM, you can rely on our expert team of certified healthcare revenue professionals who understand payer requirements and know how to get claims paid and help you reach revenue cycle performance above the industry standards. The We utilize a 3-part process that has been proven to put more cash in your pocket:
Cut Costs by eliminating recruiting and training time, reducing labor costs, and improving accuracy.
Increase Cash Flow by resolving your denied claims and advise on ways to prevent them from getting you paid quicker.
Increase Charges by relying on our expert team to review each note or dictation in order to ensure you capture the maximum RVUs.
This process is a concept that provides benefit to all parties involved, but most of all to cut the cost of in house staff by providing expertise, advice, and resources designed specifically for specialty practice providers needs — areas including coding, supply chain or regulatory compliance.
If you are interested in learning more about MEREM Healthcare Solutions and the customized practice management and revenue improvement options that we can provide, please contact us or give us a call at (205) 329-7519. Our professional healthcare management team will consult and prepare customized practice solutions to fit the unique needs of your specialty.