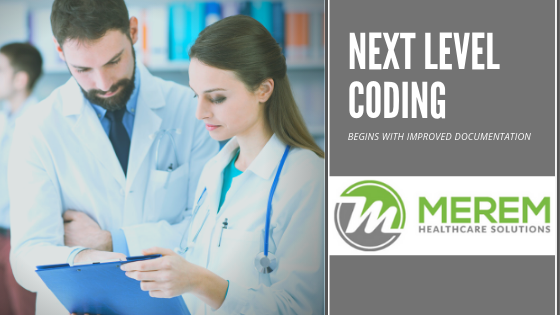 We asked our expert coders:
"What is the #1 thing that can be done immediately to increase reimbursements?"
You may be surprised by the answer:
Your clinical documentation is the key to your reimbursements and the profitability of your practice. The simple answer to how you can make sure you are maximizing reimbursements for your practice is by improving your clinical documentation and detailing every surgical dictation… the end result can literally take your coding to the next level.
Detailed documentation is imperative.
You know what procedures you performed but remember, you can only get paid for what your notes say you performed. Documentation, such as the operative report and op notes are the only way a coder can translate the procedures performed into billable revenue via (CPT codes). Incomplete or vague documentation can lead to a major loss in billable revenue. By making sure you include the 4 following details in every dictation, Coders can determine the correct level codes are claimed so that you are reimbursed adequately.
4 Key Details to Include in Every Dictation
Your time matters – Make sure to state the amount of time spent with the patient in the plan portion of the dictation. For example, "I've spent __ minutes face-to-face with the patient." Having that time included could bump your visit code to the next level.
Classify treatment plans – State clearly if a fracture is seen and being treated either conservatively or surgically. This cuts down on addendum's and corrected claims and helps get paid faster.
Detailed Dictations – State chief complaints, ROS, HPI, PFSH, and Physical exam clearly in dictation. One extra detail could mean a higher level!
Erroneous diagnosis dictations cause delayed claims – Watch out for dictation mistakes on the diagnosis level. For example, if a patient comes in for right ankle pain and the x-rays are dictated as left ankle x-rays which continues to the plan of care section, the coder will have to put the claim on hold and get an addendum made to clarify which ankle was actually examined. Coding errors could delay the claim timely if not done promptly.
How to improve accurate and timely coding
We believe Specialty providers deserve specialty coders.
At MEREM Healthcare Solutions, that is what we provide to Orthopedics and Sports Medicine practices. Every client deserves the expertise of experienced CPC coders. That is why we employ COSC coders for their specialized knowledge pertaining to complex orthopedic surgical cases.
CPC certification by the AAPC has become the gold standard with additional specialty certification available such as AAPC's COSC (Certified Orthopedic Surgical Coder).
Get reimbursed faster by turning to an experienced team of certified professional coders to improve accurate and timely coding for your practice. Whether you scribe dictations or utilize an intuitive EMR, MEREM Healthcare Solutions tailors our coding strategy to fit the specific process used for your specialty physician documentation and will also assign and develop our coding staff around your specialty.
Working to implement the standard of including as much detail as possible is the first steps toward documenting iron-clad operative reports. Op notes are never written in stone, but the sooner they are finalized with as much information as possible, the sooner it can be coded and paid.
Improved documentation results in revenue improvement. Accurate coding results in faster reimbursement. With detailed documentation, coders don't have to rely on addendums and delay processing claims. The turn around is quicker and more effective for the physician to be paid.
The coding team at MEREM Healthcare Solutions is trained to help your practice maximize billed charges. By reviewing every encounter note and operative report, our specialty coders will prevent under-coding and over-coding to ensure that every billable procedure performed is correctly reported. Additionally, our consulting team can help you increase charges by maximizing your clinic output and improving documentation quality.