Credentialing new providers with insurance payors and enrolling providers for the facilities they serve in is a time-consuming and detailed requirement of every medical practice.  Common credentialing errors cause scheduling delays, fluctuation in revenue cycle, and much more. Failure to complete enrollment and submit proper (and often timely) credentials for a new provider or physician can lead to a significant revenue loss.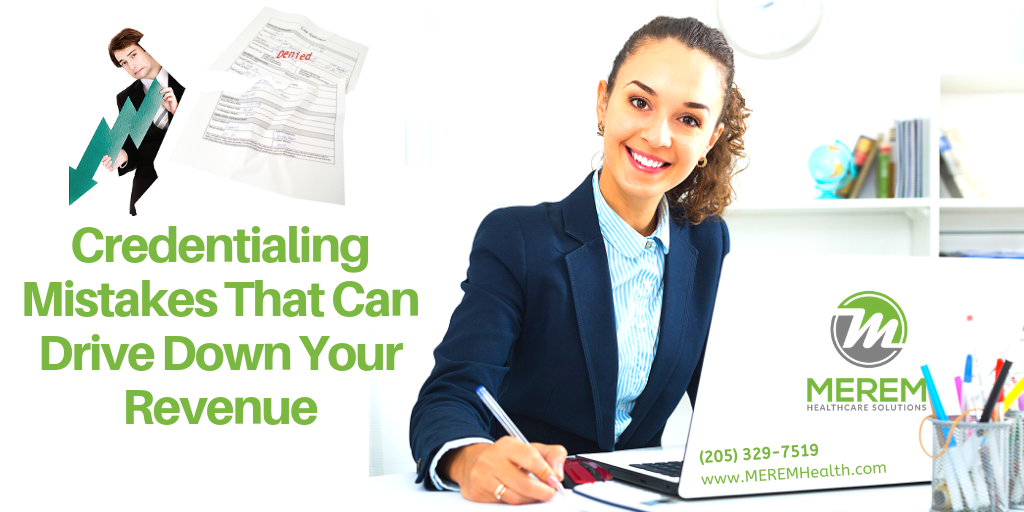 Below is a list of four significant provider credentialing mistakes that can drive down your practice revenue.
Not Planning Enough Time for Credentialing
Incomplete or Inaccurate Information on Applications and Documentation
Lack of Follow-Up throughout the Application Process
CAQH Lapses
Timing is Everything in Credentialing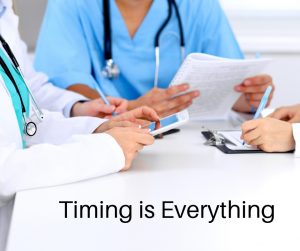 When bringing on a new provider, time is of the essence. It's important to take the appropriate amount of time necessary for credentialing, instead of waiting a month before a new physician arrives. You must
Allow for time to process applications and gain approvals with each payor.
Take time to review each detail for accuracy and completion prior to submission of application
Make time to follow up during the credentialing process
Be timely in re-attesting CAQH profiles.
At a minimum, you must allow at least 90 to 120 days to complete applications and allow enough time to acquire payor approvals so that your new provider can get reimbursed. This projected lead time is necessary for beginning the enrollment process to successfully get a new provider enrolled with individual insurances and facilities.
Not allowing enough time to gather the documentation needed in preparing and processing applications and insurance approvals prior to a physician seeing patients will result in providers unable to bill patients for services rendered.
Keep in mind that the responsiveness of approvals for the individual payor is determined by their workload. Some payors, especially government payors such as Medicare and Medicaid, can take 3-6 months to process.
Attention to Detail is Key to Timely Approvals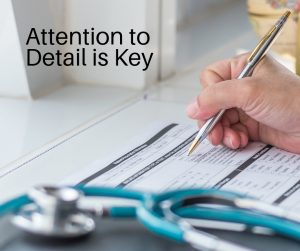 Incomplete information and application errors lead to delays in processing applications and possible denials. Applications are commonly denied due to inaccuracy errors such as:
Omitting or making mistakes on data
Incomplete lock box address
Incorrect NPI numbers
Misspelled Names
Credentialing is directly tied to your profitability. When there are mistakes in the documentation it could hold up applications or to face a denial. This leads to the timely application process to have to start over.
Perform credentialing audits on a regular basis. When was your last credentialing audit?
Persistence Pays Off in Credentialing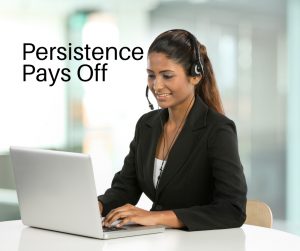 Lack of Follow-up throughout the application process can cost your practice 10's of thousands of dollars just by overlooking one letter or notice. We find that it is too easy for a paper to fall through the cracks, so we do not wait around for your payers to send notice of revalidation/recredentialing, we stay proactive. Be sure to follow up at regular intervals, keep notes and follow up to confirm each application was received.
For example, even though you may have received a fax sent confirmation, one document could have been mis-scanned or lost. Some faxes are not received… so you must always follow through and follow up to confirm the application was received.
Also, keep in mind that most payors will not expedite applications. Most plans will not contact you with updates or reasons for delays.
Update Changes in CAQH Profiles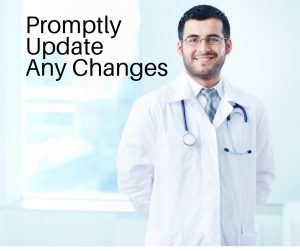 Every Insurance accesses this CAQH information for credentialing. Profiles need to be re-attested every 120 days. In order to avoid loss in revenue, avoid lapses in CAQH by re-attesting on time and make sure all of the information is accurate and up-to-date. (Including your credentialing contact as well as the individual provider.) Be sure to use contact information that is monitored regularly.
---
Let MEREM Health Handle Your Credentialing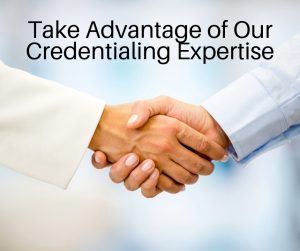 The day-to-day operation of running a busy medical practice comes with many different challenges. Medical Credentialing is a complex process that can be difficult to manage. Credentialing is one foundational area of the revenue cycle process where mistakes can cost your practice tens of thousands of dollars.
MEREM Healthcare Solutions provides exceptional billing, coding, and medical credentialing services to specialty physicians, hospitals and outpatient centers. Take advantage of our credentialing expertise today! When you trust MEREM Healthcare Solutions, you get the peace-of-mind that your credentialing status is being managed and maintained by our experienced credentialing reps.
While we cannot add more time in the day, we can at least take one of the most time-consuming responsibilities off of your long-running list of day-to-day to dos and we will make sure your practice remains profitable as new physicians come onboard. Contact MEREM Health today by calling (205) 329-7519 to submit a request for a consultation.